Why Choose HelloHealth?
HelloHealth is a daring platform that solves complex multi-layer problems across the healthcare ecosystem.
It eases the burden on healthcare facilities and practices while giving patients precisely what they need—a single application to manage their healthcare interactions and outcomes.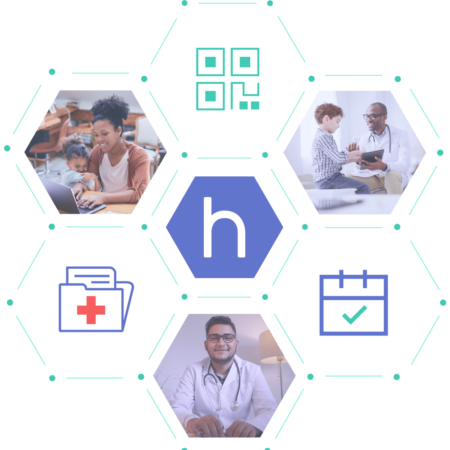 Manage Both Individual and Family Health Information in One Place
Despite the 2021 CURES Act putting consumers in control of their medical records, there has yet to be a patient-owned personal health record to manage both individual and family health information in one place.
All patient portals have been owned by providers or health plans and lack a central hub for consumers to govern their health – until now. The HelloHealth personal health management platform makes the vision of 'your health in your hand' a reality.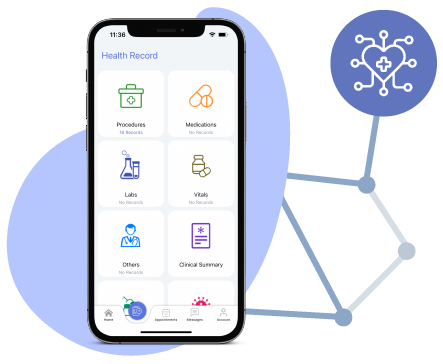 HelloHealth Offers Truly Innovative App Features.
The HelloHealth app enables users to manage their health records, use virtual check-in with QR code at their doctor's office, handle billing and payments or appointment scheduling, and exchange messages with healthcare providers.
The app creates a digital storefront for healthcare providers; doctors can now offer a modern Amazon-like experience and let new patients find their practice by having their bio and reviews, such as Google or Yelp, in one place with a combined rating score.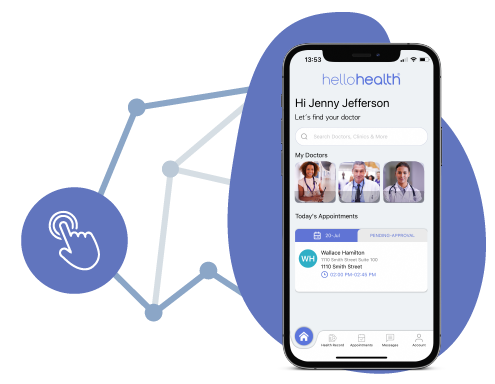 Paperwork is a Thing of the Past with the HelloHealth App
We pay for our morning latte using a mobile phone and QR code, then head off to our doctor, where we fill out paper forms—forms we have to fill out for every new doctor we see.
Even today, healthcare facilities that have paid millions of dollars to implement an enterprise-wide solution still rely heavily on traditional paper-based processes that are expensive, time-consuming, and frustrating for physicians and patients.
The HelloHealth App changes all that. Patients using the app simply present their cell phones to the provider's receptionist to securely transfer their medical records.
The integration of HelloHealth with an existing system provides the cadence to securely and efficiently modernize these workflows.