Vaping Linked to Breathing Issues in Youth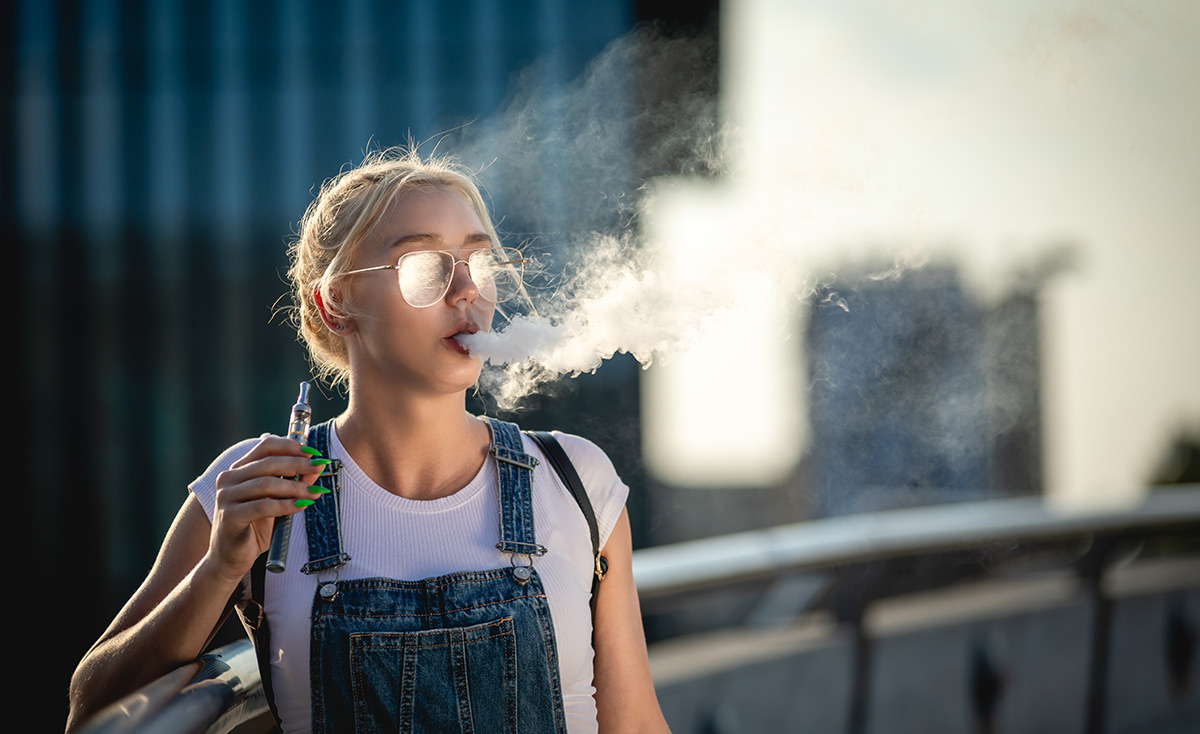 According to extensive research involving over 2,000 U.S. teenagers, vaping can significantly impair breathing in this demographic. This revelation comes from an intricate analysis of the smoking habits reported by these teens during a sequence of annual surveys.
In a striking revelation, teens who vaped within a month before participating in the survey exhibited a staggering 80% increase in their likelihood of experiencing wheezing and shortness of breath. This is in stark contrast to those who have never engaged in vaping.
The survey showcased that individuals who vape are twice as prone to manifesting signs associated with bronchitis. This became even more alarming when it was observed that most of these respiratory health impacts linked to vaping persisted, irrespective of whether these teenagers indulged in smoking cigarettes or marijuana.
The investigation into vaping's effect on respiratory health spanned four years and was spearheaded by the Southern California Children's Health Study from 2014 to 2018. An average of around 1,700 teenagers participated annually, with the ultimate analysis zoning in on approximately 2,100 teens. This cohort, an even mix of boys and girls, had a mean age of 17. Every year, these teens were quizzed on their e-cigarette and traditional cigarette usage. Additionally, for the last two years, cannabis usage was also evaluated.
These adolescents also reported on key respiratory health complications they faced, such as wheezing in the preceding year, shortness of breath under exertion, and signs of bronchitis like persistent coughing or phlegm unassociated with a cold.
There was an escalation in e-cigarette use over the research's tenure, climbing from 12% to 16%. Alongside, the proportion of teenagers reporting bronchitis symptoms saw an uptick, surging from approximately 20% in 2014 to 26% by 2018.
After thorough analysis, the researchers concluded that issues like wheezing, and breathlessness were respectively 81% and 78% more common amongst vapers. These individuals were also doubly prone to grappling with bronchitis-linked challenges.
One might ponder, could these respiratory threats attributed to vaping be influenced by other factors? For instance, smoking conventional cigarettes or marijuana, frequent exposure to secondhand smoke, or pre-existing conditions like chronic asthma? Surprisingly, the research indicates not quite. Even after adjusting for these elements, the direct association between vaping and respiratory risks endured. Although this connection was slightly subdued, it remained potent. The single anomaly was wheezing, which did not seem to amplify exclusively due to vaping after these adjustments.
A crucial aspect to consider is that e-cigarette aerosols are laden with harmful ingredients, such as flavorings and oxidant metals with recognized lung toxicity. The meteoric rise of vaping in mainstream culture has left the scientific community in a race to decode the full spectrum of health risks posed by this habit.
While vaping products have been positioned as harm-reduction tools for adult smokers, the study underscores that they are far from risk-free, particularly for younger users. The Food and Drug Administration (FDA) has authorized certain vaping products for adult smokers as a public health measure, but the study emphasizes that these products should not be used by youth due to their associated respiratory risks.
Sources
Tackett AP, Urman R, Barrington-Trimis J, et al
Prospective study of e-cigarette use and respiratory symptoms in adolescents and young adults
Thorax Published Online First: 15 August 2023. doi: 10.1136/thorax-2022-218670