Weekly Insulin Shot Shows Promise as Alternative to Daily Insulin Shots for Type 2 Diabetes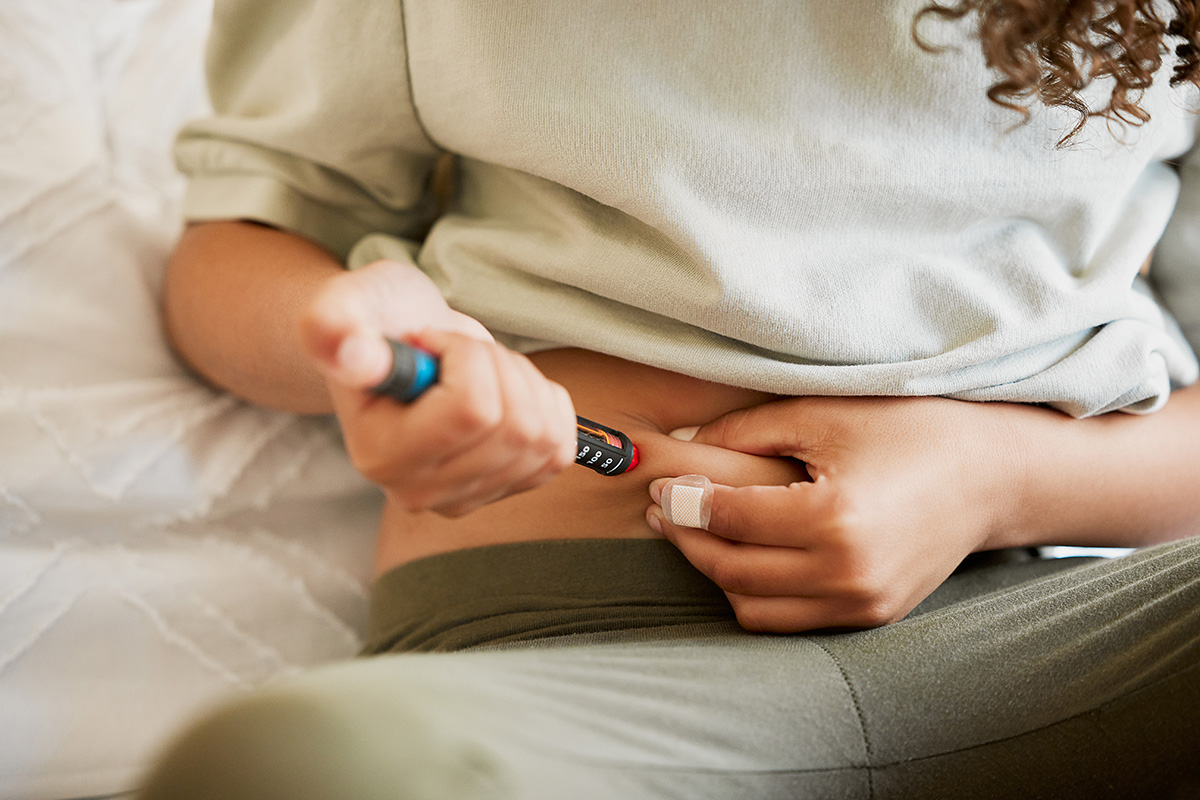 A recent phase 3 trial has revealed that a once-weekly insulin, called icodec could offer a simpler and effective dosing alternative for individuals with type 2 diabetes. The trial, conducted from March 2021 to June 2022, involved 588 participants across 92 sites in 11 countries.
The objective of the study was to compare the efficacy and safety of once-weekly insulin icodec with once-daily insulin degludec in people with  type 2 diabetes who were already being treated with noninsulin glucose-lowering agents.
Participants were randomly assigned to receive either once-weekly icodec and once-daily placebo or once-daily degludec and once-weekly placebo. The primary endpoint of the trial was the change in hemoglobin A1c (HbA1c) levels from baseline to week 26, with secondary endpoints including fasting plasma glucose levels, insulin dosage, body weight change, and hypoglycemic episodes.
The results of the trial showed that once-weekly insulin icodec was noninferior to once-daily insulin degludec in terms of reducing HbA1c levels. The mean HbA1c level decreased from 8.6% to 7.0% in the icodec group and from 8.5% to 7.2% in the degludec group. Furthermore, icodec demonstrated superiority over degludec in HbA1c reduction.
No significant differences were observed between the two groups regarding fasting plasma glucose levels, mean weekly insulin dose, or body weight change. However, the trial did indicate a higher rate of combined level 2 or 3 hypoglycemic events in the icodec group compared to the degludec group.
Despite this disparity in hypoglycemic events, it is important to note that the rate of hypoglycemia was low in both groups, with less than one event per patient-year exposure.
These findings highlight the potential of once-weekly insulin icodec as a convenient and effective treatment option for individuals with type 2 diabetes who are insulin-naive. The simplicity of weekly dosing could greatly improve patient adherence and quality of life.
Icodec now awaits approval by the U.S. Food and Drug Administration based on these results.
Source:
Lingvay I, Asong M, Desouza C, et al. Once-Weekly Insulin Icodec vs Once-Daily Insulin Degludec in Adults With Insulin-Naive Type 2 Diabetes: The ONWARDS 3 Randomized Clinical Trial. JAMA. Published online June 24, 2023. doi:10.1001/jama.2023.11313